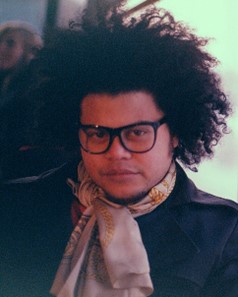 Jason Staggie is an author, filmmaker, poet and educator who has lived in South Africa, Ireland, the Czech Republic, South Korea and China. His debut novel, Risk (2013), was nominated for a South African Literary Award in the Best Young Writer category and is currently in development as a television series. 
Staggie's writing has been compared to that of transgressive authors such as Anthony Burgess, Chuck Palahniuk and Irvine Welsh. His first novel, Risk was his first attempt at making sense of, and fostering change in, South Africa and the wider African continent. His second novel, Epic builds on this intention. Intertwining meta-narrative tropes from traditional epic poetry, with loving yet scathing analysis of Cape Town's contemporary landscape, Staggie takes an unflinching approach to his writing.
Recently, he has also been working on a feature documentary, 'Hard Livings,' based on his ex-gangster family in Cape Town.  Released in June 2021, 'Hard Livings' is presently on a film festival run and has been well received. His short fiction has been published in the South African Sunday Times "Twenty Years of Democracy" special edition magazine and The Machinery literary magazine. He was awarded the Bridgeguard Residency 2022 to work on his third novel, Fugue State.
Works
Risk (2013), Shortlisted for the 2014 SALA for Young Writers
Epic
Fugue State